We are regulated by SEBI (Securities and Exchange Board of India)

Leadership Team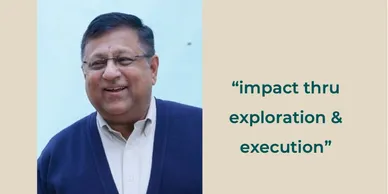 The Founder
Sponsor and Designated Partner for World V Fund.
A glorious past with 35 years of business management expertise built over his professional journey in India, Europe and Middle East creating multiple business ventures in senior positions.
Alumnus of IIT Roorkee and S.P. Jain Institute of Management & Research.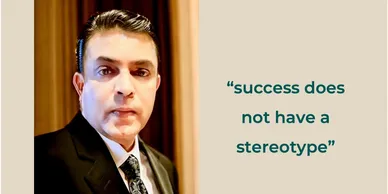 The Visionary Strategist
Raj is not only an investor but a true mentor. He has the unique ability of identifying winners in business, envisioning solutions to complex problems and enabling the movement of capital for the right investment.
A brilliant mind, an eye for detailing, wide-spectrum experience and one who continuously challenges the custom clichés of life & business.
He brings to the table decades of experience in high value global transactions besides a rich experience gathered in his family business that includes a multi-billion dollar VC Fund in USA.
An MIT and Harvard alumni - from fashion to financial investor, his journey is an adventure.
The Pathfinder
Anindya brings to the table a diversified vintage of being a CA, an Investment Banker, an Entrepreneur and an Investor combined – a hyper powered thought engine that cuts through business clutter.
A charismatic personality with unique leadership skills, Anindya is passionate about engaging in pursuits that can create a mark and a legacy.
An amazing ability of critical evaluation of businesses, high value cross border M&A, compliances, corporate governance and bespoke capital solutions. He drives businesses like a Formula 1 racer with a keen sense of when to accelerate and when to slow down.
Experience of Big 4, Investment Banks, Operational Entities at Board level, both national and international.
Key Investment Team
Manoj Raichandani
MBA (Finance), LLB & CS by qualification, Manoj has held senior level positions like CEO, CFO, President (Strategies) & CS with various reputed organizations.
He brings in multi-sectoral expertise across Manufacturing, Infrastructure, Shipping, Construction, Real Estate, Hospitality and Services sectors. Functional expertise w.r.t. M&A, JVs, IPO, Treasury, Forex, Risk Mgt., Capital Structuring, Investor and Lender Relations, Private Equity, Fund raising, IBC.
Vineet Sharma
An alumni of London Business School(LBS) and Ex-Senior Director, Investment Banking at Deloitte and KPMG.
A result driven investment professional with extensive experience across venture capital investments, private equity investments, and M&A. His global investment experience spans across UK, Western Europe, Middle East and India.
Presided over investment transactions of more than USD 2 billion.
S. Shivani
A banker with two decades of rich experience be-speckled with worthy accomplishments and milestones with a pragmatic approach of assimilation and analysis of situation, information to arrive at innovative solutions. Handled multi million-dollar portfolios for UHNI customer and Institutions.
Brings on the table an astute expertise in Audit & Compliance, Fraud Prevention and Anti Money Laundering operations.
Shailesh Churiwala
A technology specialist, Shailesh is also an entrepreneur and currently runs R2i2 Labs, an innovative solutions lab researching in areas related to achieving operational excellence using Al, IT and Blockchain.
A Chartered Accountant by qualification. Started his career with Deloitte with exposure across various industries like manufacturing, services, logistics, automotive and NBCs.

Global Team
Tenzin Seldon, US
Tenzin Seldon is an established leader, founder and investor, with over 15 years of experience in the climate space. She served as senior advisor and board member of Earth's Call Fund, in partnership with Lever for Change. She worked at the UN Regional Office of Asia and the Pacific and the UN Environment program. Her work has been recognized globally, in Forbes magazine's "30 Under 30" list, as the entrepreneur "Most Likely to Impact the Next Century."
Tenzin was honored at the UN as an Innovative Disruptor, named Harry S. Truman Scholar for her service work in the U.S. Congress, recognized as a World Economic Forum Global Shaper, and received the 21st Century Icon Award by the London Stock Exchange. Tenzin graduated with the highest Honors from Stanford University, earning the distinction of summa cum laude and went on to be the first Tibetan-American Rhodes Scholar at University of Oxford..
Vijay Goel, UK
A senior lawyer based out of UK - Founder Member of India European Business Forum which was established in 2007. Vijay is also the Ex-Chairperson of the London Chambers of Commerce and Asian Business Association of the UK unit of ASSOCHAM.
Mr Goel was awarded by the Indian finance minister in year 2015 for his contribution in financial sector. An expert in advising clients on matters relating to corporate law, laws relating to joint ventures and foreign collaborations.
Kunal Sharma, UK
An experienced COO, CFO, and Investment professional, trained at Big-4 and other top sector focused firms, with nearly 20-years of transactional and operational experience. Has worked in entrepreneurial & innovation project, both within large firms & within early-stage start-ups across sectors.
A bachelors in technology from IIT Roorkee (India) & a masters in finance from London Business School.
Lee Forster, UK
Lee Forster is a tenured investor with 20 years of experience. He has served as the Chief Strategy Officerand as General Partner and Co-Founder of Praetura Healthcare Fund, with a current AUM £520M, £670M transacted to date, and 140 employees.
With over a decade of experience as a strategy consultant as well as managing M&A for several start-ups, and managing his own early stage incubator vehicle No.9 Partners, Lee has a profound understanding of the challenges faced by companies from seed stage and beyond.